Exterior
Prowax (Paint Restoration)
The JOPASU Paint Restoration System puts the shine back in automotive surfaces to give the cars that "like-new" showroom appearance. It's a 3-step process which includes a trio of performance liquid products from JOPASU (J-Cut ++, One Step Polish Wax and Premium Paste Wax) applied in an easy 3-step process with 6-inch orbital polisher, followed by application of JOPASU Trim N' Tyre Dressing & JOPASU Glass Cleaner for the car's overall look.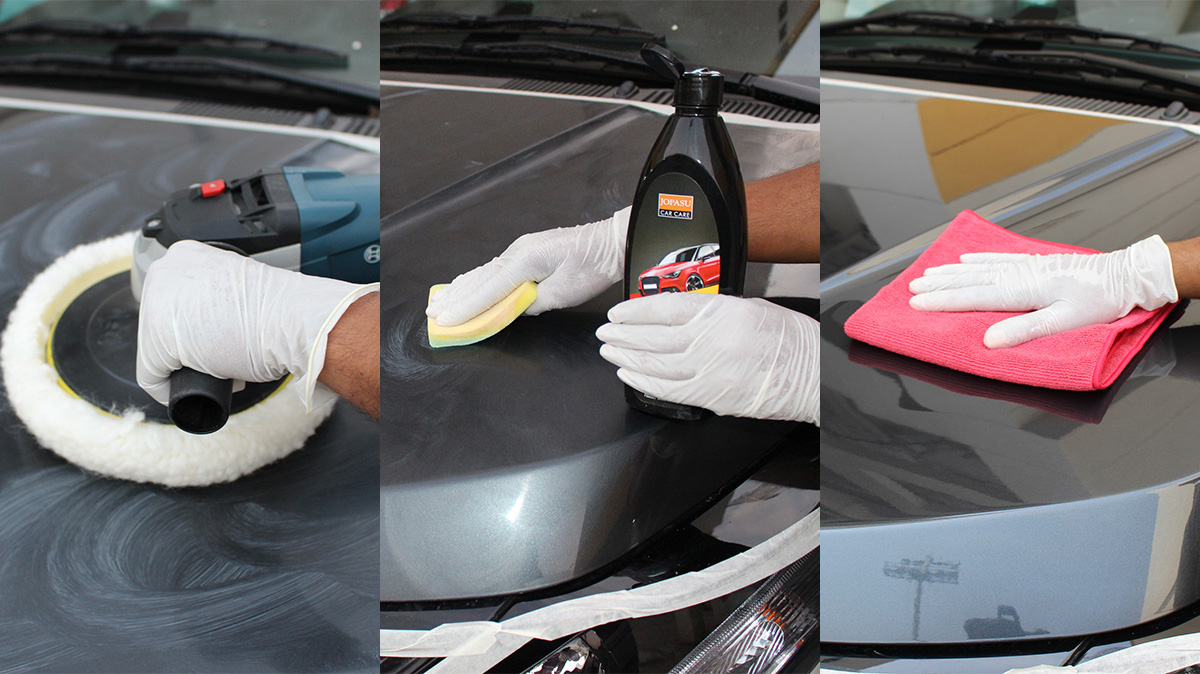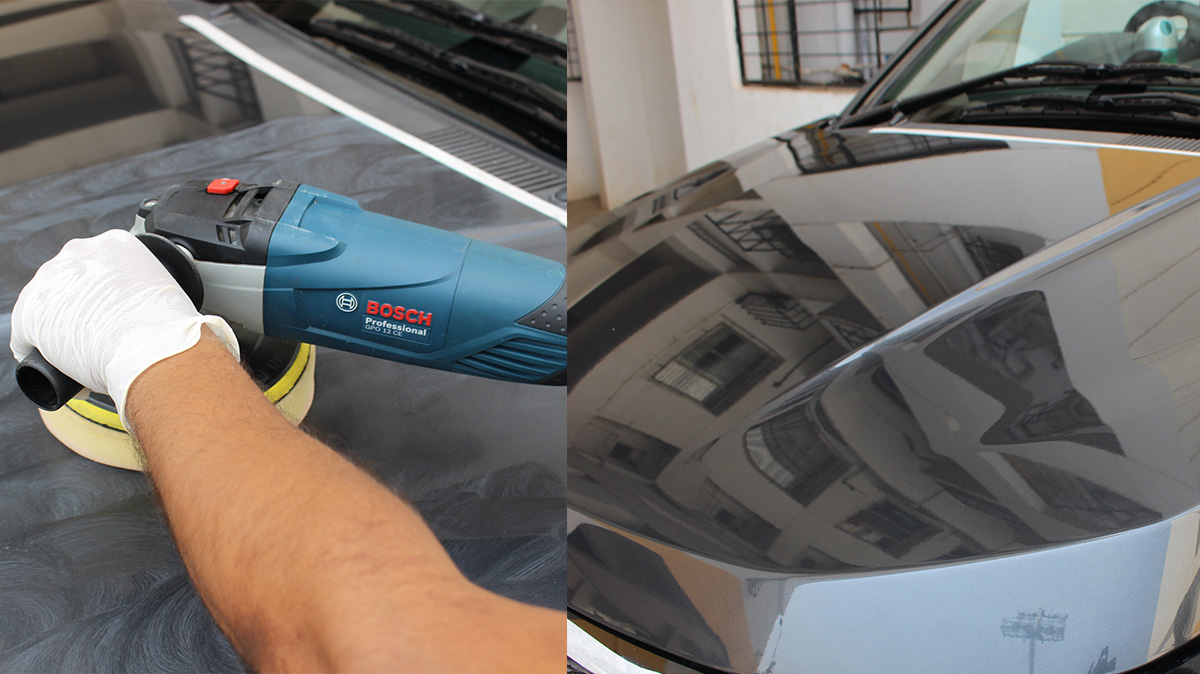 Ultracoat (PTFE Treatment)
Teflon coating is just another layer of protection over the company paint job. It protects the vehicle from minor scratches. It is a transparent coating that lasts about 6 months after which you have to get it renewed. Putting a clear coat hard wax or Teflon coating on a car evens out the unevenness in the painted surface by filling up minor pits and cracks. Teflon acts as an Anti-Rusting Layer thus helps in Improving the Paint Life of the car.
Head Lamp & Tail Lamp Restoration
If the headlights and tail lights are foggy, cloudy or just dirty beyond what a simple wash can alleviate, bring the vehicle to our services. We offer complete restoration services to get the lights as good as new. Replacing lights can be expensive, and it is much more economical to have them restored. We will buff your headlights to remove the oxidation and then polish the lenses. It is important to use a professional for this process to ensure no damage is done to the headlights.
Wind Shield Restoration
It includes the windshield restoration by removing the scratches and wiper tracks that create vision issues and protect them using our special windshield coatings. Minor scratches are eliminated, reducing glare and giving clear vision for safety.
Underbody Coating
The Anti-Corrosion Treatment from JOPASU gives the car's underbody a protective layer that prevents contact of metal with water preventing the formation of rust. Underbody Coating is a thick, rubberized paint that forms a 2-3 mm thick coating all along the underside of the car when sprayed on. Thus it keeps the coated area of the vehicle from chipping, on friction with stones or sharp objects on the road.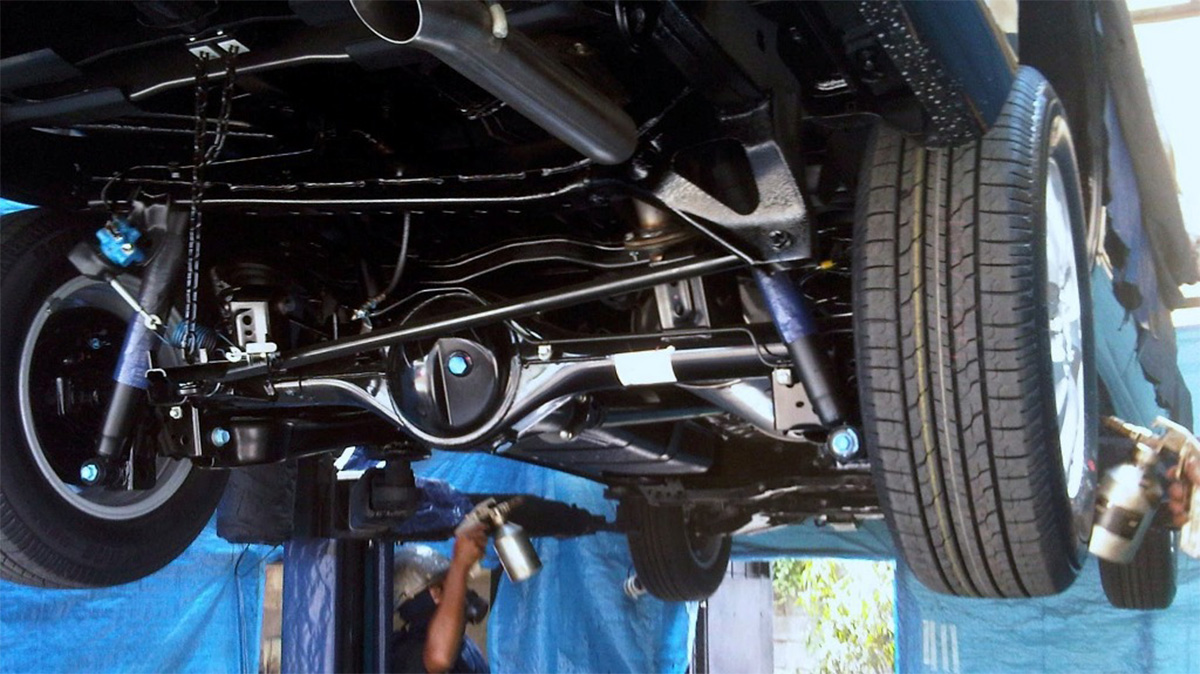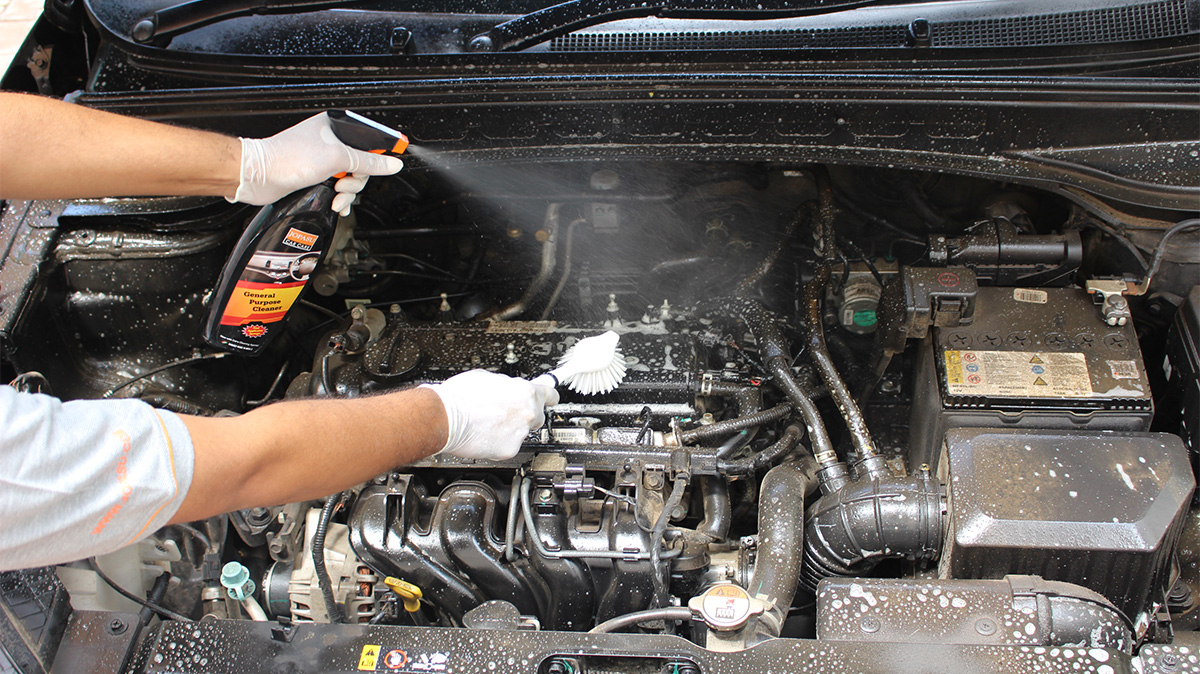 Engine Cleaning & Dressing
A clean engine keeps things running more smoothly and repairs are easier to find and complete. JOPASU provides a professional Engine Cleaner designed to save time, while cleaning the engine safely and effectively. We at our services first clean the engine by pressure wash. Engine Cleaner is sprayed and allowed to dwell for few minutes to react. Pressure wash is followed. Thus extending the work life of engine.
Engine Lacquering
To provide a fresh and new look to the engine, we provide the best Car Engine Lacquer Coating using superior products. Our methods are absolutely secure and do not harm any part or component. The application forms a transparent, heat-permeable, protective coating, which is resistant against chemicals, aging, heat and weathering. It helps to maintain good temperature stability giving new shine to the engine.