Car Wash
Bucket Wash
Washing the car by hand, with the proper car wash tools and techniques, is the safest way to avoid washing induced swirls and scratches. Our services also include a two- bucket wash system that effectively removes dirt, grime, surface contaminants safely from a range of surfaces. It does not strip wax protection.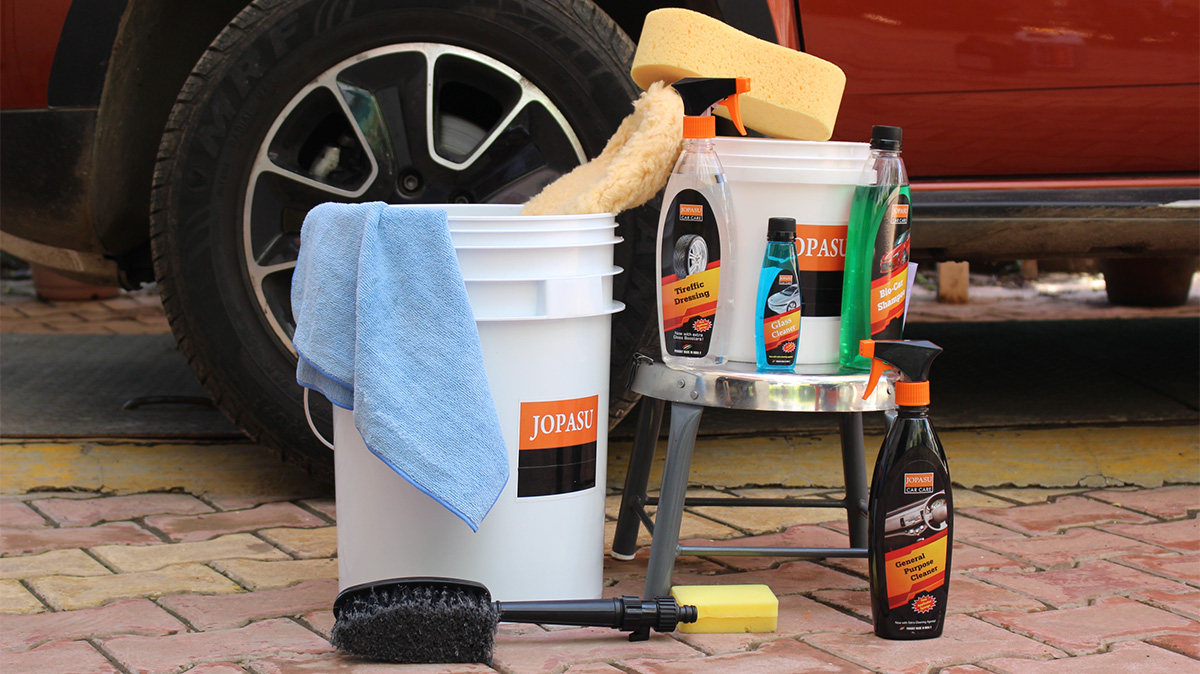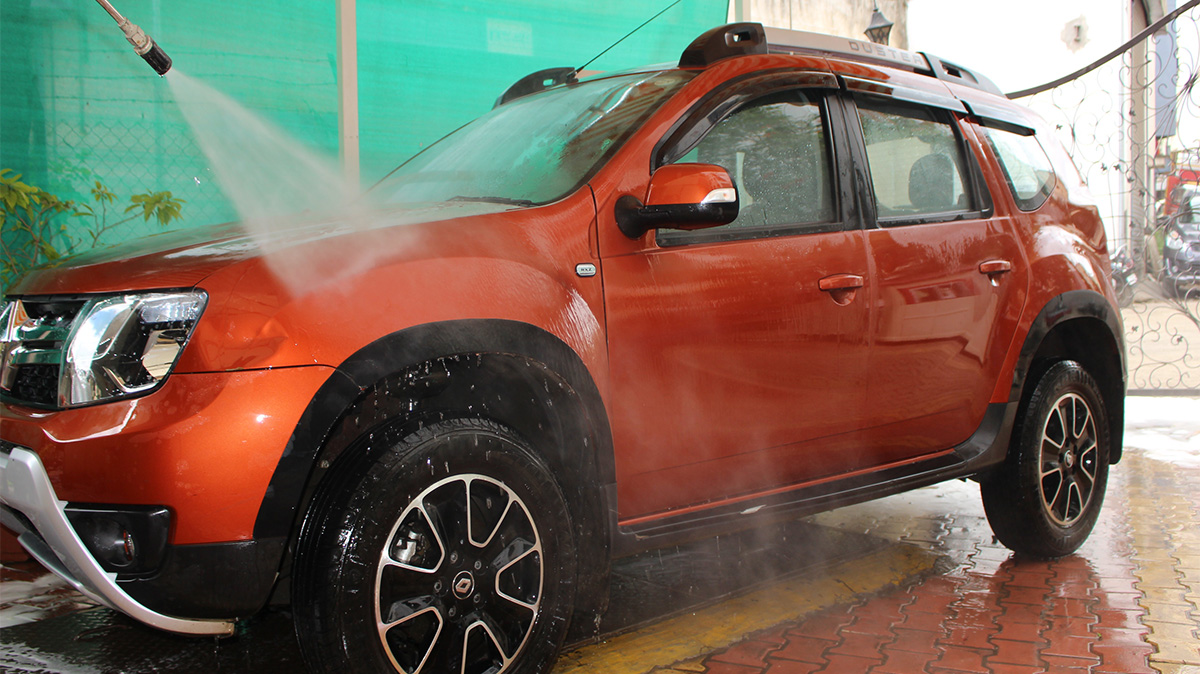 Pressure Wash
Pressure washing is the use of high-pressure water spray to remove loose paint, mold, grime, dust, mud, chewing gum and dirt from surfaces. This service is done in a way that will not strip off your wax coating or ultracoat done on your car. Its the best and quickest tool for cleaning chassis parts and wheel wells.
Dry Wash
Summer Season? Scarcity of Water? No worries! Fastest way to clean your vehicle in between washes when light dirt is accumulated is to do Dry wash of the vehicle. In dry wash treatment, we remove the dry dust with JOPASU Car Duster and then use a high lubricity pre-mixed spray detailer to heavily saturate a panel by carefully wiping off any dirt or road grime to a dry shine. It saves water, time and it needs no rinsing or drying.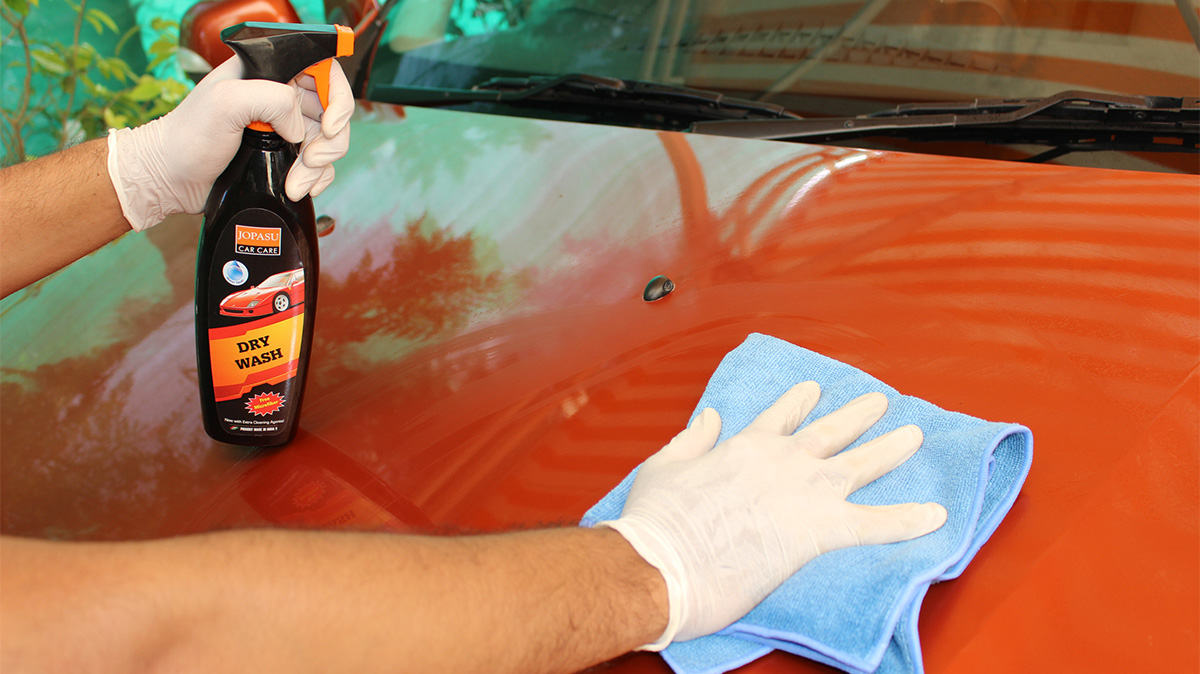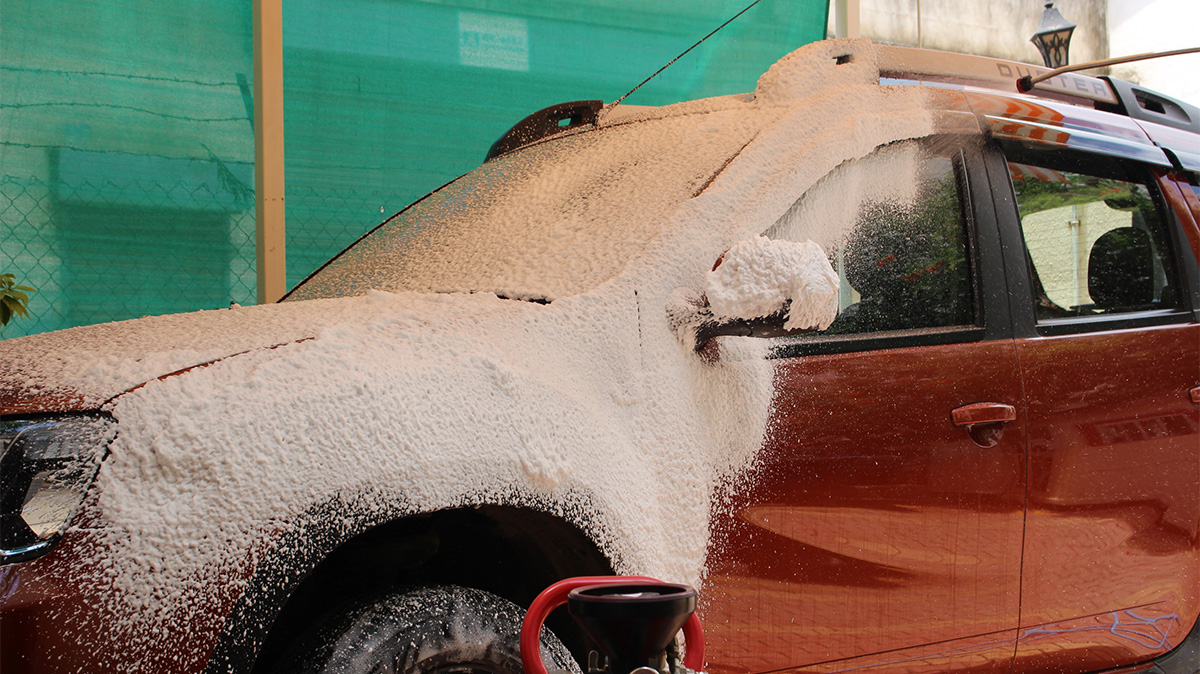 Foam Wash
Foam wash involves covering the car with a film of foam using a foam lance connected to pressure washer. The thick foam clings to the vehicle, softens and holds dirt/grime in suspension; rubbing and rinsing action will give a clean and slick finish. Thus giving a less abrasive and scratch free wash. The foam itself works to help clean and lift dirt particles from the car.